What separates the grownups from the babies?
Naptime.
They don't want to shut their eyes and we look for any excuse.
Hundreds of children's books have been written with the idea of lulling the child to sleep, of persuading him by the end of the story that the day is over. But let's start our storytime off with something more fun.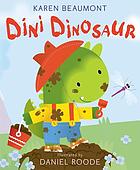 Bath Book: Dini Dinosaur by Karen Beaumont. Although Beaumont's easy rhymes are as perfect as always, and Dini is pretty cute, this one is a bit on the sugary side. So remember: these are dinosaurs, and do the Scrub-A-Dub-Dub in your deepest basso profundo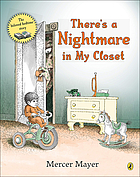 Getting Ready for Bed: There's a Nightmare in My Closet by Mercer Mayer. Night time fears? We've all got them.

Getting Ready for Bed: Don't Let the Pigeon Stay Up Late! Also, Pigeon Needs a Bath ("I Do Not!") by Mo Willems
Nobody fights harder than the pigeon.
Harry the Dirty Dog by Gene Zion. It's always nice to pull out a book and here the moms say, "Oh, I love this one!"
Book of Sleep, Lights Out, Nights Out

by Boniface, and

Sweet Dreams

by Kajikawai are all nice books about how animals sleep & nocturnal animals.
The Napping House

by the great Audrey and Don Wood can be a perfect performance piece. I get out a xylophone, and as each new napper is introduced -- granny, boy, dog, cat, flea, etc, -- I hit a new note, until we reach the exciting climax and I sweep a glissando.
Twinkle, Twinkle, Little Star (again, use xylophone)

Starlight, Starbright

5 Bears in the bed, and the little one said, "Roll over, roll over."

5 little monkeys jumping on the bed.

Hop Little Bunnies
Craft Project:
Thanksgiving Banners with foam stickers.
Maybe next year:
Lavender Aromatherapy for Bedtime

Mix up an inexpensive batch of bath salts with the kids, divide them up into baggies (funnels are the fun part) and send it home with them. Only don't call it bath salts. Maybe Tatooine sand?

Bath Salts Recipe from Garden Therapy
Don't forget to wear your bathrobe and sock monkey slippers to storytime! Librarian Donna Holmen invites all her little patrons to wear PJs, and ends by giving them little flashlights and turning off the light so they can sing Twinkle Twinkle.