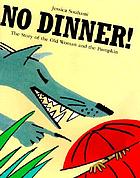 B
o
o
k
s
:
ABC3D

pop-up by Marion Bataille. We sang the ABC song first. Cute.

Z is for Moose by Kelly Bingham. Moose is understandably put out because he has to wait and wait and wait until it's his turn to be M is for Moose, and Moose is NOT a good waiter then when they get to M it's for Mouse! His outrage knows no bounds!
The Sleepy Little Alphabet

by Judy Sierra.

Another very funny hit from Judy Sierra. This is the only alphabet book I find to be readable. It doesn't just go A was once an Apple Pie, B blah blah blah. Instead the naughty lower case letters are each misbehaving at bedtime, and the connection between letter and action isn't labored.

A

is wide

a

wake,

B

won't take a

b

ath, etc. Pix are great too.

Alphabet Mystery by Audrey Woods. The letters of the alphabet as the main characters in a tale full of drama and suspense. After all the A is for Apple Pie stuff, who knew?
Old Black Fly by Jim Aylesworth. Love this book. I always have the kids do the Shoo Fly, Shoo Fly, Shoo!
Achoo! Bang! Crash! by MacDonald. Nice to mix it up with a few letter noises.
ABCs!
Bring the foam letters in and have the kids sit on a square.
C
r
a
f
t
:
We strung foam letter beads from Oriental Trading on pipecleaners. Make a loop at the end for closure:
Alternately, have the kids make name plaques for themselves. Foam letters and a lot of sparkle. We tried doing their initials one year. That was a bit of a learning curve.