Not sighted on Gulf Blvd but it almost could have been. ABC Storytime 2016 was almost a complete wash out thanks to Hurricane Hermine, but we did have some cabin fevered moms and kids attend. Had to cut it short because of general wildness.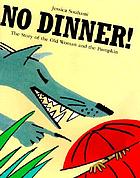 P
l
a
y
:
I scattered some foam letters on the floor for the kids to find, with the idea that they find the letter which began their name. I'll have to try this on a non-hurricane day. The idea was that they would find their letter and then make the craft, but mayhem just set in. Next year I think I'll stick to my original plan, hanging them on the clothesline and taking down each letter for each kid's name so they'll be ready for the craft.
B
o
o
k
s
:
ABC Animal Jamboree by Giles Andreae. Since I'm planning to do a craft this year of them just decorating a plaque with their initials on it (foam, Oriental Trading), I asked them what letters start their names, then read the animal that went with their names.
ABC3D

pop-up by Marion Bataille. We sang the ABC song first. Cute. Since this book is damaged, I started off by introducing it as a "little bit broken -- huh, I wonder which page is broken?" This at least got the attention of the parents.

The Sleepy Little Alphabet

by Judy Sierra.

Another very funny hit from Judy Sierra. This is the only alphabet book I find to be readable. It doesn't just go A was once an Apple Pie, B blah blah blah. Instead the naughty lower case letters are each misbehaving at bedtime, and the connection between letter and action isn't labored.

A

is wide

a

wake,

B

won't take a

b

ath, etc. Pix are great too.

Z is for Moose by Kelly Bingham. Moose is understandably put out because he has to wait and wait and wait until it's his turn to be M is for Moose, and Moose is NOT a good waiter then when they get to M it's for Mouse! His outrage knows no bounds!
Alphabet Mystery by Audrey Woods. The letters of the alphabet as the main characters in a tale full of drama and suspense. After all the A is for Apple Pie stuff, who knew?
Old Black Fly by Jim Aylesworth. Love this book. I always have the kids do the Shoo Fly, Shoo Fly, Shoo!


ABCs!
Bring the foam letters in and have the kids sit on a square.
C
r
a
f
t
:
We strung foam letter beads from Oriental Trading on pipecleaners. Make a loop at the end for closure:
Alternately, have the kids make name plaques for themselves. Foam letters and a lot of sparkle. We tried doing their initials one year. That was a bit of a learning curve.