What separates the grownups from the babies?
They don't want to shut their eyes and we look for any excuse.
Hundreds of children's books have been written with the idea of lulling the child to sleep, of persuading him by the end of the story that the day is over. But let's start our storytime off with something more fun.
Eric Litwin does it again, giving us a bedtime book in perfect sing song rhyme about those nuts who don't want to go to bed. When children come back later and ask for a book, you know it's great!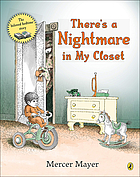 Getting Ready for Bed: There's a Nightmare in My Closet by Mercer Mayer. Night time fears? We've all got them.

Getting Ready for Bed: Don't Let the Pigeon Stay Up Late! Also, Pigeon Needs a Bath ("I Do Not!") by Mo Willems
Nobody fights harder than the pigeon.

How Do Dinosaurs Say Good Night by Jane Yolen. Always fun. Young group, so this really worked.
Book of Sleep, Lights Out, Nights Out

by Boniface, and

Sweet Dreams

by Kajikawai are all nice books about how animals sleep & nocturnal animals. I used Sweet Dreams today, and it really worked for this young group.
The Napping House

by the great Audrey and Don Wood can be a perfect performance piece. I get out a xylophone, and as each new napper is introduced -- granny, boy, dog, cat, flea, etc, -- I hit a new note, until we reach the exciting climax and I sweep a glissando. Big Book.

Bedtime for Peppa by Winthrop. What can I say? Peppa takes her pants off just like anybody else, one leg at a time, except I guess Dini Dinosaur. And then she brushes her teeth, has a story, etc.

Monsters Go Night-Night by Aaron Zenz. Great starter.

Goodnight, Baddies by Deborah Underwood. Great Pix.
Harry the Dirty Dog
by Gene Zion. It's always nice to pull out a book and hear the moms say, "Oh, I love this one!"
Maybe: Russell the Sheep by Rob Scotton
Definitely: What! Cried Granny (An Almost Bedtime Story) by Kate Lum. Patrick is at Granny's for his sleepover and a lot of things go wrong. Something tells me Patrick has a speech impediment -- can't say r -- and Granny speaks in a very deep operatic voice. Can't wait.
Definitely: Everybody Sleeps (But not FRED) by Josh Schneider. A Geisel Award Winning writer.
Definitely: Thank you, Octopus by Darren Farrell. (Octopus puts egg salad in bathtub, etc.)
The Full Moon at the Napping House by Audrey Wood.
Goodnight Already! by Jory John. So reminds me of my daughter and her sons. (She's the bear -- they're the ducks.)
Pirates in Pajamas by CAroline Crowe
SHHH! I'm Sleeping Board Book Monfreid. I love this book but the pictures are too intricate for storytime.
Grumpy Pants by Claire Messner
If Your Monster Won't Go to Bed by Vega
Twinkle, Twinkle, Little Star (use percussion chime)

Starlight, Starbright

5 Bears in the bed, and the little one said, "Roll over, roll over."

5 little monkeys jumping on the bed.

Hop Little Bunnies
Five elephants in the bathtub.
Lavender Aromatherapy for Bedtime
Mix up an inexpensive batch of bath salts with the kids, divide them up into baggies (funnels are the fun part) and send it home with them. Only don't call it bath salts. Maybe Tatooine sand?
Bath Salts Recipe from Garden Therapy
Don't forget to wear your bathrobe and sock monkey slippers to storytime!