Valentine's Day at my library is when we talk about feelings. I use it to bring up some of the many subjects that may be bothering young children. It's one of my favorites.
Prop: After the book, I drew a grid on the chalkboard and divided into four. I drew a scared face in the 1st grid, and then showed the next book,
A Good Day
, and introduced it by drawing a sad face and then a happy face.
I'm Not Scared by Jonathan Allen. This one is actually a kind of thin read aloud about fear. Pass next time.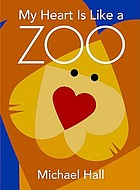 It's Tough to Loose Your Balloon by Krosoczka
.
Pitch perfect about the good and bad of very, very, authentic kids stuff. We had a nice chat about bandaids.
Can You Make a Scary Face by Jan Thomas. Fun.
How Kind!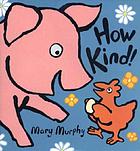 Props: cup of milk (I have a plastic cup painted white on the inside -- comes in very hand), a flower, and my big golden egg with a little chick inside. This friendly book about "paying it forward" gets my storyhour off on a cheery note.

If I Were a Lion
by Sarah Weeks.
Sarah Weeks writes a great readaloud, and this is no exception. The indignant child in the book is reminding her accuser that if she really were a lion she would... The repetition is charming, but to gear this one up a bit, start reading faster and faster towards the end to emphasize the humor and predictability.
When Sophie Gets Angry
I'm Not Cute
How Do Dinosaurs Say I Love You
Pierre: A cautionary tale
My Many Colored Days
What Was I Scared Of?
Painting white paper doilies.

Squishy Potato Dudes. Fill a balloon with playdough and seal it, then draw a face on it. They'll stay moist and squishy for months.

2015: Someone just gave me a huge box of TP rolls so we used them to stamp heart outlines. Used lots of colors and added a bunch of embellishments too.
Best Links
Children's Librarian blogs on Feelings

A catalog that covers a very wide range of self help books for kids, both fiction and nonfiction titles.

The perfect craft to go with Michael Hall's My Heart is Like a Zoo.
What Was I Scared Of
by Dr. Seuss. Story pulled out of The Sneetches.
Memory: This scared Noah and Milo into listening.